If you have any question concerning deliveries, pick-ups or prices, please don't hesitate to contact us. Our friendly customer service staff will help find the best solutions for you.

At Phd Pc, we take care to provide our customers high quality services personalized for their unique needs. Call or request information any time. We will call you back and in most cases be there to help you within 24 hours. Our staff members are professional, courteous and patient.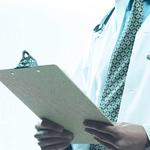 An agent will come to your home to set up and secure your wireless network.  This service includes connection up to 4 devices, educate how to use your devices, and provide wireless network technical support for 12 months.  (Router not included.)

A skilled technician will configure your email and get you online. We will physically set up one computer system or laptop including the computer tower, monitor, keyboard, mouse and speakers. We will also connect you to your Internet service provider, creating one email account, and also hook up and install your new printer. Moving or removing an existing computer system included.

A highly trained and patient professional will come to your home and spend up to two hours teaching you the most important basic computer skills.

A skilled technician will troubleshoot one PC or device, remove spyware and viruses, repair operating system-related issues, install critical updates, and check system functionality.  (Replacement parts are extra.)

* competitors price does not include a maintenance plan.

Request your PC cure below!

Personalize Your Request Below

Phd Pc is not responsible for any software or hardware operation issues after repair. We guarantee the work performed on the computer to the operating system and hardware we install for 7 days or manufacture warranty, whichever is longer. Antivirus software installation is the responsibility of the PC owner after repair unless otherwise noted.